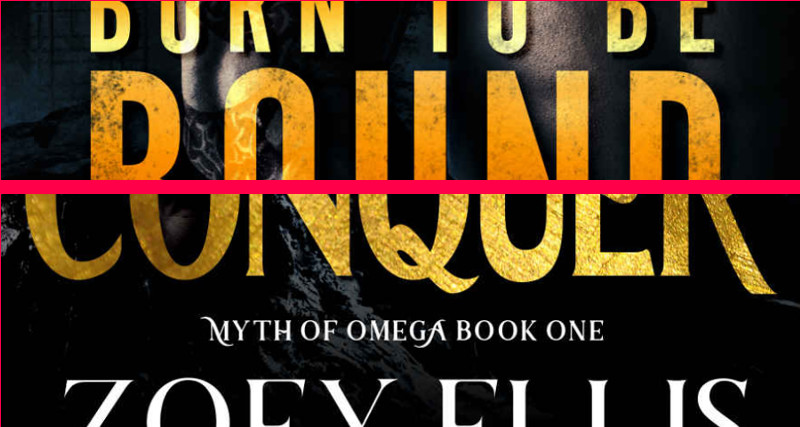 UPDATE 03/15/2019: One of the parties has created a website about the litigation, which posts additional information and some court documents I didn't have when I wrote this post. I am adding another post as this one is already quite long. See: Not Walking Away From Omegaverse.
As sometimes happens, I was wandering the wilds of Twitter and started running across references to a legal spat between two authors. In this case, two romance authors who both write in the "Omegaverse," an "alternate universe" or AU, which is used by a large number of writers, both commercial and amateur, as a setting for romance novels of various kinds and levels of explicitness. So be warned: both the case documents (which I'll be discussing) and the setting and subject matter of the works will produce some very not-safe-for-work results if you search for them. Here, there be monsters. Some literal, as a common element of Omegaverse fiction is werewolves and other shapeshifters.
This spat involves DMCA notices, but as of this writing (3/14/2019,) does not involve a lawsuit for copyright infringement. Instead, the copyright part is a much less common and (to laypeople) much less well-known type of copyright lawsuit called a Declaratory Judgment action. How that works is that someone accuses someone else, not in a lawsuit but just in direct or public communication, of infringing their copyright, and the accused goes to court and files a lawsuit asking the court to rule pre-emptively that their work does not infringe the accuser's work.
In this case, an author who goes by "Addison Cain," published by a publisher known as Blushing Books Publishing, accused an author who goes by "Zoey Ellis," published by Quill Ink Books Limited, both of plagiarizing, and outright infringing on the copyright of, her Omegaverse-setting romance novels. Cain allegedly set some of her fans after Ellis, including inciting them to post bad reviews for Ellis's books. She (and/or her publisher Blushing Books) also filed Digital Millennium Copyright Act takedown notices (click here for a discussion of the DMCA) against some of the books, allegedly including one which hadn't even been published yet. As I said in the linked post above, the DMCA is not a Weapon for Great Justice, and trying to use it as one is a Stupid Legal Trick which can backfire on you if you don't do it appropriately.
Read The Rest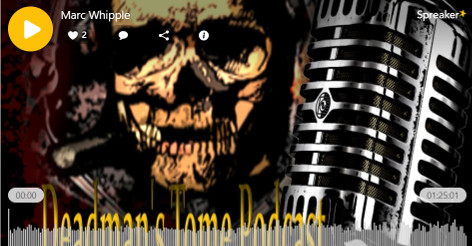 I was flattered to be asked to appear on the "Deadman's Tome" podcast recently. While the podcast is primarily oriented toward horror fans, the host, "Mr. Deadman," ran across the #CockyGate saga on Twitter and wanted to discuss the general issue of registering simple words as trademarks for book series. We talked about what trademarks are, how they work. and what's going on with the #CockyGate lawsuit and PTO process. We also talked about lootboxes and I displayed my utter inability to commit to a favorite horror movie. Check it out!
Deadman's Tome Podcast – Marc Whipple on #CockyGate and more
As always, thanks for reading!
Marc
As usual: I am an attorney, but nothing herein should be viewed as legal advice. I am writing on the basis of both known facts and allegations, and if those allegations are changed or proven incorrect my analysis would likely change as well. You should consult an attorney licensed in your jurisdiction and familiar with the relevant law before making legal decisions.
5/30/18: Click here to go to the update at the end of this post.
6/1/18: Click here to go to the update at the end of this post.
Faleena Hopkins, the protagonist (or antagonist, depending on your POV) of the "Cockygate" saga, which I addressed in this post, has taken her grievances to the Federal District Court for the Southern District of New York. (That's the Federal District Court that covers New York City and its environs.) She has sued:
Kevin Kneupper, the attorney who filed a Petition to Cancel her trademark registration for "COCKY".
Tara Crescent, an author who has published romance novels incorporating the word "Cocky" in their titles.
Jennifer Watson, a publicist participating in the promotion of an anthology called "Cocktales" specifically set up to raise funds to help people who have incurred legal expenses related to the "COCKY" mark and similar sorts of marks. NOTE: Multiple persons have alleged that Ms. Watson was not involved in the creation and publication of the anthology, as I originally stated. Assuming they are correct, I regret the error.
The plaintiff has asked for a lot of things in her complaint. She wants the court to declare that her mark is valid. She wants a declaratory judgment that her mark isn't infringing any mark of the defendants, or any other right of theirs, and an injunction to stop all the defendants from, essentially, harassing her about her mark and her use of it. She wants the people who are selling allegedly infringing books to stop it and to pay damages to her for doing it. As far as Kneupper, who hasn't published any allegedly infringing books, she wants the court to order the USPTO to dismiss his Petition to Cancel her registration, with prejudice. (That means he can't re-file it later, as opposed to a dismissal without prejudice, which means he could correct it and try again.) And, finally, she wants attorney's fees from everybody.
In: cocky, cockygate, courtney milan, crescent, faleena hopkins, hopkins, jennifer watson, kevin kneupper, kneupper, romance, tara crescent, trademark, watson •
by Marc Whipple