You may recall this post from a few years back about fantasy sports in Illinois:
In that post, I talked about why I though Fantasy Sports betting was illegal gambling under the law of the state of Illinois, and pointed out that the Illinois Attorney General's office agreed with me.
Well, scratch that.
Read The Rest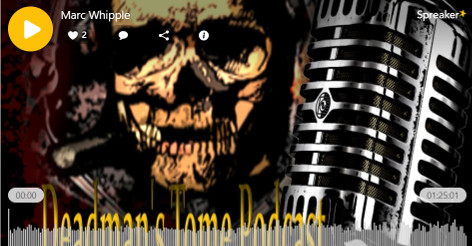 I was flattered to be asked to appear on the "Deadman's Tome" podcast recently. While the podcast is primarily oriented toward horror fans, the host, "Mr. Deadman," ran across the #CockyGate saga on Twitter and wanted to discuss the general issue of registering simple words as trademarks for book series. We talked about what trademarks are, how they work. and what's going on with the #CockyGate lawsuit and PTO process. We also talked about lootboxes and I displayed my utter inability to commit to a favorite horror movie. Check it out!
Deadman's Tome Podcast – Marc Whipple on #CockyGate and more
As always, thanks for reading!
Marc
So on March 28, 2018, the Ninth Circuit Court of Appeals issued this opinion:
It has been all over the Interwebs, but there's a lot of misunderstanding going on. I happen to have not only some experience in gaming law, but experience in dealing with the particular statute in question, Wash. Rev. Code § 9.46.0237, the "unlawful gambling" law in the state of Washington. From experience, I can tell you that it is one of the broadest gambling laws in the country. The Ninth Circuit takes special note of this, especially when it finds citations to decisions on the law of other states unpersuasive.
So, in no particular order, some observations and clarifications:
This case was originally brought in a Federal District Court. While there are Federal gambling laws, most cases of actual interpersonal acts that might be gambling are subject to state laws. There's not really a Federal law that governs acts of gambling in a general manner. The case was brought in Federal court because it is a class action against Churchill Downs, which is a corporation resident in Kentucky, and the class, with the representative plaintiff being Ms. Cheryl Kater, a resident of Washington. This is allowed because of what is called "diversity" jurisdiction: people who live in different states can bring suit in Federal courts because it's viewed as fairer for both parties to have diverse lawsuits brought in a Federal court under a single Federal civil procedure and with a hopefully less biased court.
–
But, as I said, there are no Federal gambling laws that apply: the plaintiff is suing under a state gambling law. Federal courts hear cases under state law all the time. The reason Washington's law applies is that the alleged gambling took place, at least in part, in Washington (where Ms. Kater's device was) and by offering the service to her in that state, Churchill Downs may have made itself subject to the laws of her state. (That's a whole separate discussion which I will not get into.)
–
Now that we know how she got there, here's what Ms. Kater is claiming:a) Washington's state gambling law says that people who take money to provide illegal gambling services aren't allowed to keep it: the person who gave it to them can sue in civil court to get it back.

b) Under Washington law, the game Churchill Downs, under the name of software publisher Big Fish Casino, was illegal gambling.

c) Ms. Kater gave Big Fish Casino a lot of money (at least a thousand dollars) to play in Big Fish Casino. Other people in the class likewise paid money to play at the casino and it was gambling too.

d) Therefore, she and all other similarly situated members of the class (people in Washington who played in the casino and paid money to do so) should get their money back.
Whew! Let's unpack that a little bit.
As far as "people can get their money back if they lost it gambling illegally," that is actually a pretty common rule. You may like it, you may not think it makes any sense. But it is what it is and I'm not going to discuss that other than to say that that's the rule here and in many other places.
As far as "she gave them a lot of money to play," you can have whatever opinion you want as to what that says about her intelligence, impulse control, etc. I will say that these games are designed by psychologists to be pure dopamine generators. I doubt many people reading this aren't familiar with being sucked into a game: imagine that feeling, only with actual SCIENCE! applied to trying to generate it. I think regulated gaming should be legal for informed adults, but I am not blind to this kind of thing.
But now we get to the heart of the matter: was this game unlawful gambling? You may know, especially if you read my blog, that the crime of gambling usually consists of three elements: consideration (which is your stake, your wager, the thing you put at risk to play,) chance (the outcome of the play has to be outside your control in some way, usually by way of a random event,) and prize (you have to be able to win something of value.) We definitely have consideration: while you can initially get play points by various unpaid means, you eventually have to buy them, and you can't play if you don't have play points. We likewise have chance: the games she played are literally video slot games which use a random number generator to determine whether the player wins any particular game played.
But do we have a prize? Is there a thing of value?
NOW PAY ATTENTION BECAUSE I'VE BEEN TRYING TO WARN YOU PEOPLE AND NOBODY WANTS TO LISTEN.
Here is the definition of "thing of value" under Washington law:
[A]ny money or property, any token, object or article exchangeable for money or property, or any form of credit or promise, directly or indirectly, contemplating transfer of money or property or of any interest therein, or involving extension of a service, entertainment or a privilege of playing at a game or scheme without charge. Wash. Rev. Code § 9.46.0285
It doesn't limit "things of value" to money or things that can be exchanged for money. While allegedly there was a black market for play points that involved using external payments for play points to then be exchanged in-game (with a cut for Big Fish, which does NOT look good) the lower court specifically said that that was a violation of the TOS and it wasn't relevant anyway. Because play points are the embodiment of a privilege of playing at a game or scheme without charge.
BOOM HEADSHOT
This, by the way, is a historical artifact related to pinball machines and "clear" or "reset" switches. Back in the olden days, if you won free credits on a pinball machine, the bartender could hit the reset switch and clear the credits, and pay you what they were worth. This was considered gambling under the anti-pinball moral panic of the day, so it was made illegal in many jurisdictions. Whether or not a game has a reset switch is often crucial to determining whether it is an unlawful gambling device or a lawful entertainment device.
But I digress.
The point is, prizes, or things of value, are what the law says they are, not what you think they are. This varies by jurisdiction and it is incredibly complicated. If you want to make a game that arguably has the three elements of gambling *cough*lootboxes*cough* but defend yourself from possible charges of gambling by claiming your "prizes" are not "things of value," you are walking on very thin ice. When I was advising an international gaming company, I had a binder several inches thick that contained gambling statutes and expert legal analysis of what those statutes meant. It had to be updated constantly. And there were some jurisdictions where certain features were available and other jurisdictions where they were not. Keeping track of that is part of the process, and cost, of doing business for an international gaming company.
If you are not willing and/or able to adopt that process, or assume that cost, you have no business operating in this field. Especially since the more casual/entertainment gaming sphere's use of some of these principles *cough*lootboxes*cough* is starting to show up on the radar of legislators and gaming commissions. I expect significant change in the regulatory environment in the near to medium term: the only way you, as a developer, have any chance of staying out of trouble is to get good legal counsel. Or, alternatively, don't offer products that include these kind of features.
As always, questions are welcome in the comments or on my Twitter @legalinspire. Thanks for reading!