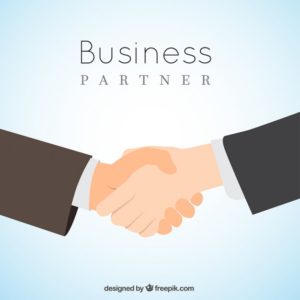 A few weeks ago I wrote a blog post on corporate entities, including General Partnerships and Limited Partnerships. Here's what I said about General Partnerships, which I'm going to expand on in this post:
The first thing I should point out is that if you start working with other people, and don't pick a legal entity, in many cases, the state will pick one for you. And to quote my colleague @indiegamelawyer, it will usually pick the worst possible one. Namely, a general partnership.

A general partnership is the oldest form of legal entity. Once two or more people start engaging in a common business enterprise they can form a general partnership without even realizing it – it happens by operation of law in many jurisdictions. (Alternately, you can formally create one by entering into a partnership agreement.) Basically, everyone participating is a general partner, usually able to contract on behalf of the partnership, usually having an equal right to manage the partnership, and usually liable for all debts incurred by the partnership. The takeaway here is that if you're going to go into business with someone, you need to form an entity deliberately or you may very well enter into a general partnership without even knowing it and without any control over the form of the partnership.

NOTE: Formally created General Partnerships are usually identified by the word "Partners" or "Partnership" in their names. They are governed either by the law of the state where they form, or by their Partnership Agreements. They are owned and operated by Partners.
Now, what I want to call your attention to in particular is the text in bold in the above quote. "By operation of law" means that the law says when the conditions are met, the partnership forms, will ye, nil ye. You can't stop it, and you don't have to do anything other than meet the conditions. What those conditions are will vary by jurisdiction, but in many US states it's either a part of the common law or the principle has been transferred into a statute (a law passed by a legislature) which works pretty much the same way.